What owners and professionals say

As an animal chiropractor, I am always looking for collars that are gentle, reduce the amount of stress, and essentially eliminate the potential for injury to a dog's neck and spine.
The Canny Collar does just that and still allows owners to properly control their dog.
DR SUSAN L. SHAW, B.SC., D.C.
Certified Animal Chiropractor, Barrie, Ontario, Canada

Indi had a tendency to lunge for motorbikes, cyclists, joggers...basically anything fast moving. Quite a dangerous problem on a busy road. Now with the lightest of touch she is back under control and is learning to be completely disinterested in passers-by. She walks happily and it's a joyous easy walk for us.
AIMEE COLLIER & INDICustomer name

Walking was a nightmare, Macko and Cookie are so strong that we often returned with all of us upset. As a last resort we tried the Canny Collars. We put them on each dog and the results were immediate. We are just home from our walk and I am stunned. No pain, no stress. Your product will change not only our lives but the dogs' too.
JON & JACQUI DIXON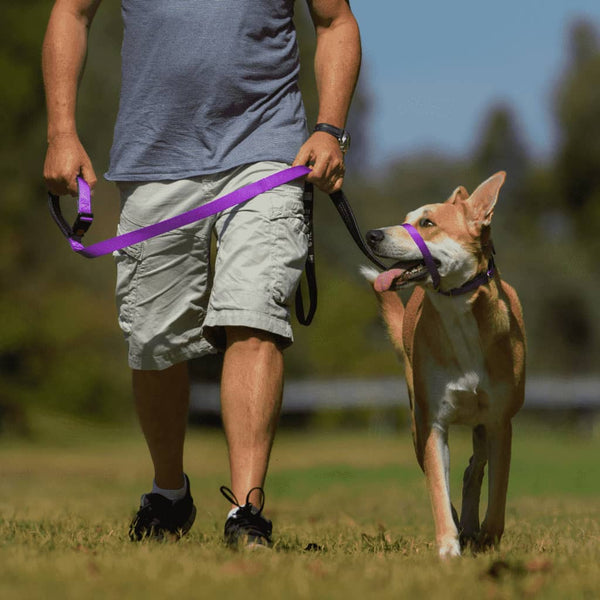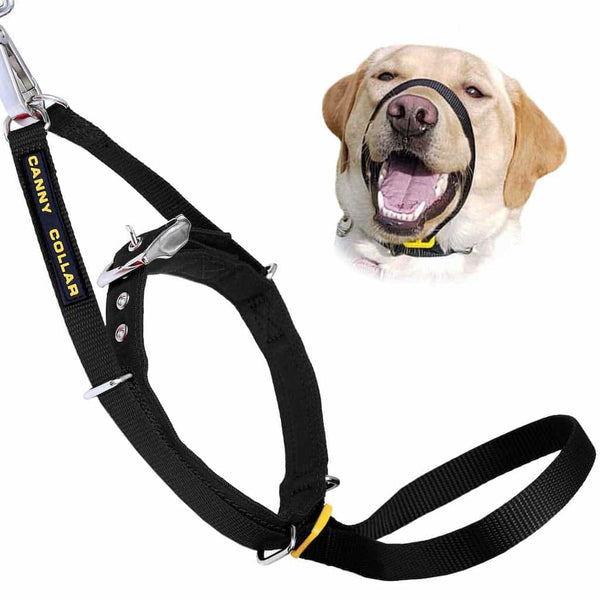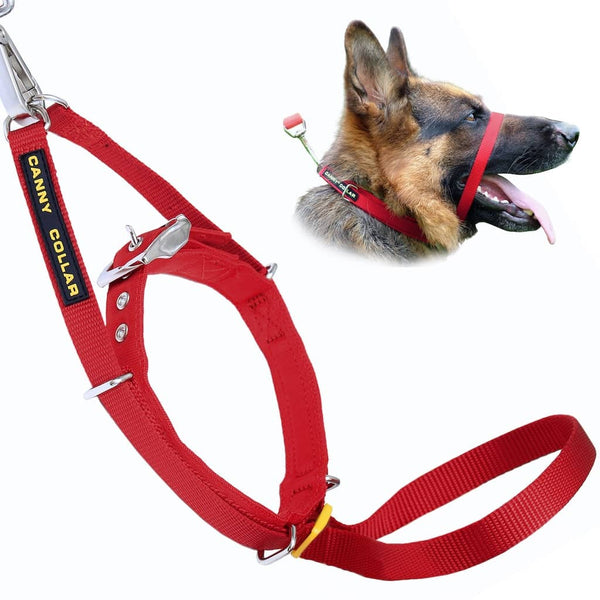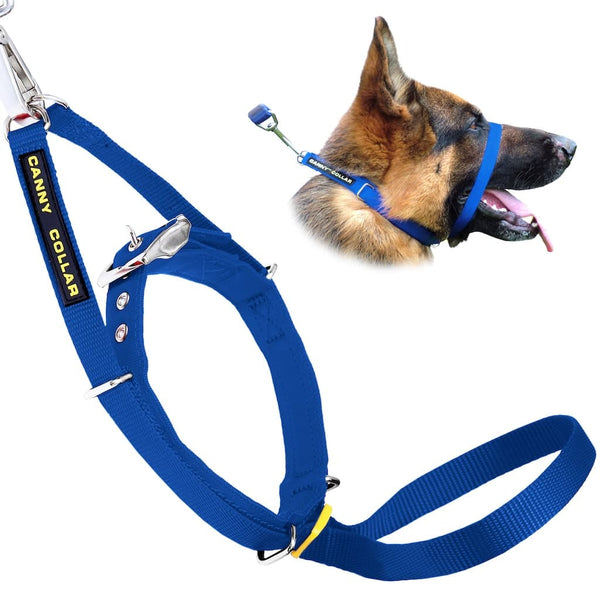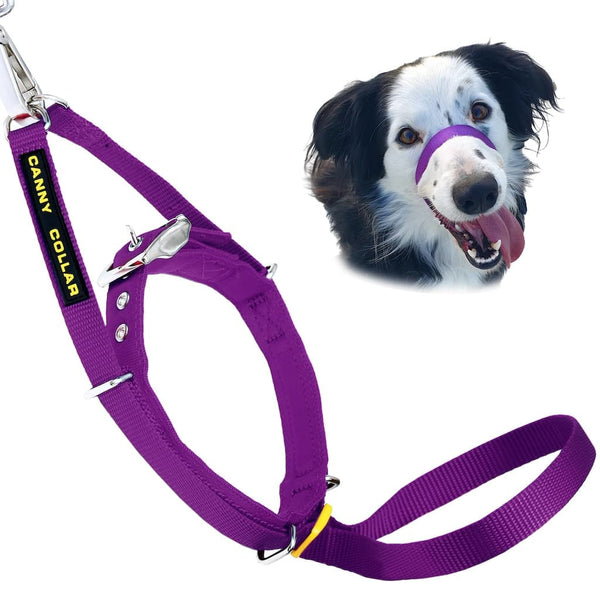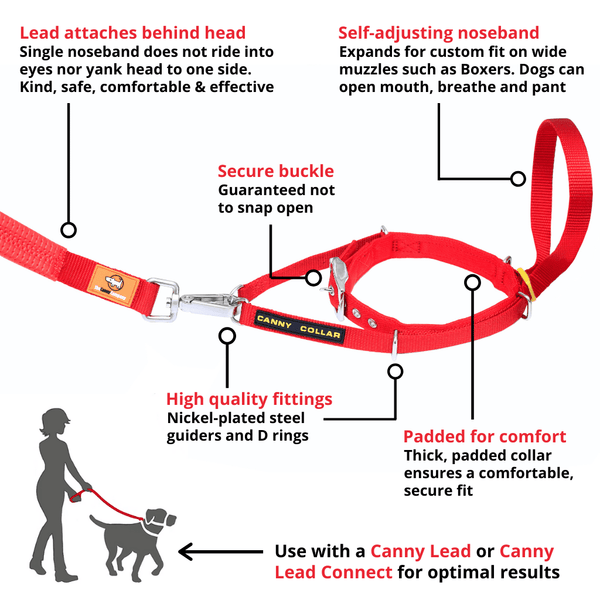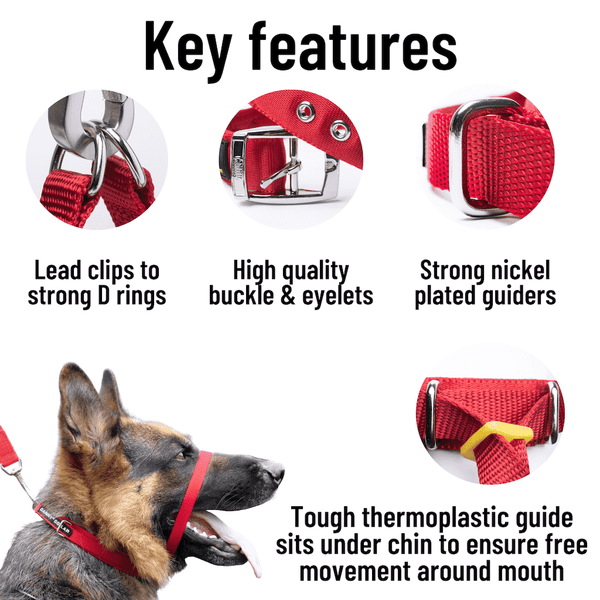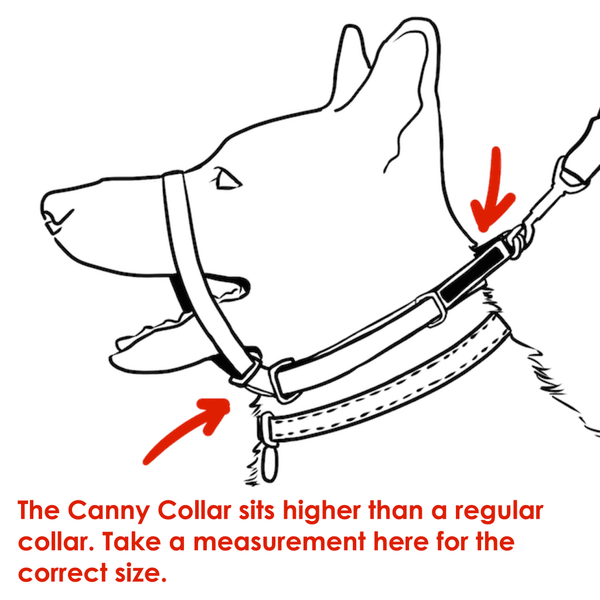 What Is A Dog Head Collar?
If you are stressed or embarrassed by your pulling dog, a dog head collar can help. The best collars will be simple to fit, easy to use, comfortable, kind, safe & effective.
Read more